Salam.
Hai korang! Sorry la lately ni mood blogging ke laut. HAHA! Macam la ada orang baca belog comot I ni kan? Ah, tak kisah la ada orang baca ke tak. Yang penting I puas hati dapat filed up someting untuk I read in future. Now I akan update benda benda yang I rasa interested nak share dengan korang je sepanjang I berada dekat Niseko Village Hokkaido ni. Mana la tau, lepas ni ada yang planning nak merasa main snow time winter season dekat sini ke kan? So, ada la jugak reference yang I boleh sumbangkan.
Past few day, I had a dinner at Steak Rosso Rosso. Restaurant ni dia punya specialities in Steak la. Dah nama pun melambangkan apa yang diorang serve kan. Kebetulan, one of my colleague dekat front desk tu make friend dengan owner of that restaurant. So, dapat la special price.
Restaurant ni memang sangat cozy. Sesuai la untuk korang yang nak berdating ke kan. Located in Niseko Grand Hirafu area, so tempat ni dikelilingi oleh banyak restaurant restaurant yang lain. Bangunan dia sangat unique. Tapi less privacy. Sebab restaurant dia tak berapa nak besar sangat. But still okey.
Exterior of the restaurant.
Gambar interior dia I tak sampat nak snap sebab suasana tengah ramai time tu. In term of price, it was reasonable enough for the steak and western foods experience. Kalau ambil set, start dari Appetizer sampai la Dessert tak termasuk beverages korang maybe boleh dapat around ¥5,000. But on that day, I just paid ¥3,500 for the whole set included beverages. HEHE! Itu pun sebab my colleague punya kawan tu owned this restaurant.
Corn Soup with Garlic Bread.
Asparagus Spring Roll
Australian Beef Sirloin Steak
Orange Sorbet
For drink, I chose Gingle Ale and Ice Water.
Overall, food dia memang best. Kenyang dan murah. So, I think it was worth it. Kalau ada yang datang ke Niseko, jangan lupa singgah Steak Rosso Rosso ye. Service superb! Enjoy! :)
Address :
167-61 Yamada Kutchan Cho,
Abuta Gun, Hokkaido, Japan
Telephone Number :
+81-(0)136-21-7100
Occationally Closed : Winter Only.
For more info, just log on to their official wesite!
Share the advertisement, and you will get paid. Click now for money! Yeeha!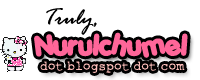 ---
Thanks for visiting my site.

Like and Share this entry if you think its very useful. And please do leave your comments below ya!

Love, ♥ Nurulchumel ♥
---